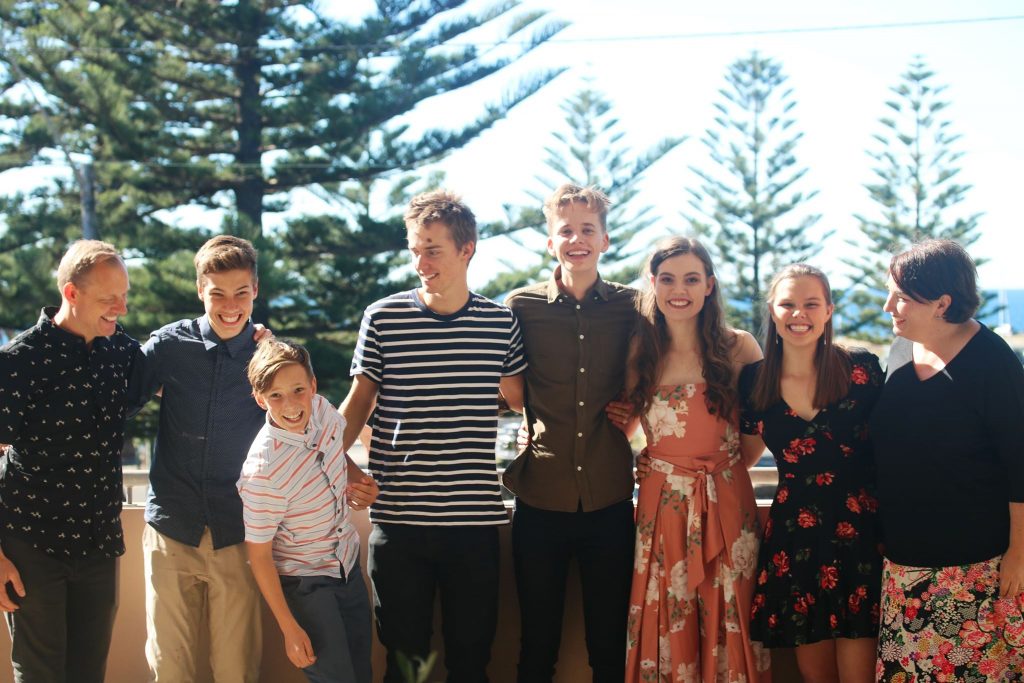 Occupation: Senior Minister of Jamberoo Anglican Church.
Family: Married to Mandy. Four beautiful children. Liana (25 years), Jemimah (24 years), Oscar (20 years), and Hugo (17 years). Likes: Jesus; Mandy; my beautiful kids; speaking God's word; guitar and ukulele playing; running; photography; design; dreaming; losing myself in a great book; brainstorming with friends; seeing a movie that makes me think; mangoes; extra-shot lattes; freeway upgrades; watching sport with people who can tell me what's happening; surfing; waiting patiently for Heaven.
Dislikes: Fireworks on TV; bad mobile coverage; relativism; crumbs in bed; running late; missing the garbage; prank calls; leaving movies before the credits finish.
Stuff I can do: Handy with computers and things requiring a complicated manual; can sing and play guitar, piano, ukulele, drums, blues harp; ride a unicycle (a while ago); juggle badly; cook; desktop publishing and design; website design; photography; international political negotiations (I made that last one up)…
PS: LOOKING FOR A BIOGRAPHY AND PHOTO FOR A CONFERENCE OR SOMETHING? Visit my Biography page.