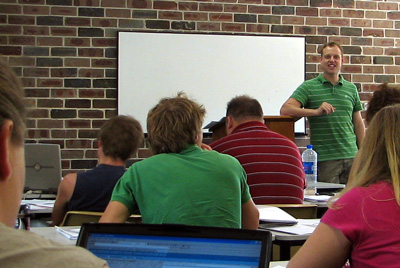 As has been the custom of the past four years, I continue to teach the DM211 'Youth and the Churches' Diploma of Theology subject at Youthworks College.
This 30-hour course provides a detailed overview of youth ministry, from foundations and strategy to practical hints and techniques.
I've been reminded that 'intensive' doesn't just describe the method of lesson delivery! Preparing for and teaching these lectures takes lots of time and energy. However, as always, they have been very rewarding.
This year I am recording the lectures with the intention of producing a book based on some of the material I have presented. The only problem is that 30 hours equates to about 90 hours of typing. Look out for the blisters on my fingers sometime in March!