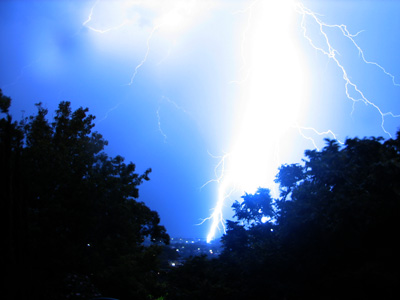 On the evening of the 4th March, Sydney copped a pounding from a sustained lightning attack.
Due to a scene reminiscent of 'These are a few of my favourite things' from the Sound of Music, I (and my family) were unable to sleep through the noise and light.
So, I grabbed my camera and tripod, and took several shots using a long exposure and a repeated auto-timer. This shot was the brightest, and demonstrates the intensity of the attack. This was taken from our home in Sylvania Heights, looking West towards Oyster Bay and beyond.
« Year 13 2007 Kicks Off Class of 1994 Bible Study Reunion »