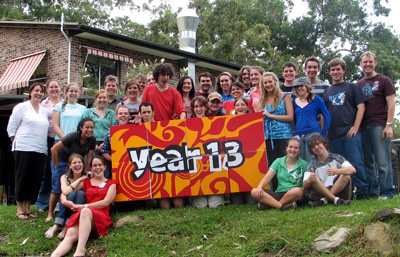 Year 13 has started for 2007 with a terrific weekend away, followed by two great weeks of lectures. The gang of 26 students and 4 staff have quickly settled in to what is shaping up to be a great year of service and growth.
Many of the changes for this year have been received well, including the new online learning and the introduction of the 'Doctrine' course.
Stay tuned for more updates, especially as we start to lock-down some of the new changes for 2007, including a local alternative to the Africa mission, plus other surprises!
« New Website for Sylvania Anglican Youth Lightning strikes Sydney! »